GREAT FOOD FOR GOOD PEOPLE
We love to cook for people who love to eat. Whether you're just trying to get dinner on the table, looking for a regular in-home dining experience, planning a special intimate gathering or even traveling – we've got you covered. We are not typical personal chefs, but creators of unique, luxury culinary experiences.
Hiring a personal chef is about the food but it is also about the relationship.  We take the time to get to know you and your guests, so our interactions can be especially warm and inviting, filled with just the right personal touches to make your event, getaway or everyday meal uniquely yours.
Attention to detail ensures that the style, service and setting is appropriate for your needs. We set more than the table, we are proud to set the standard when it comes to our personal chef services.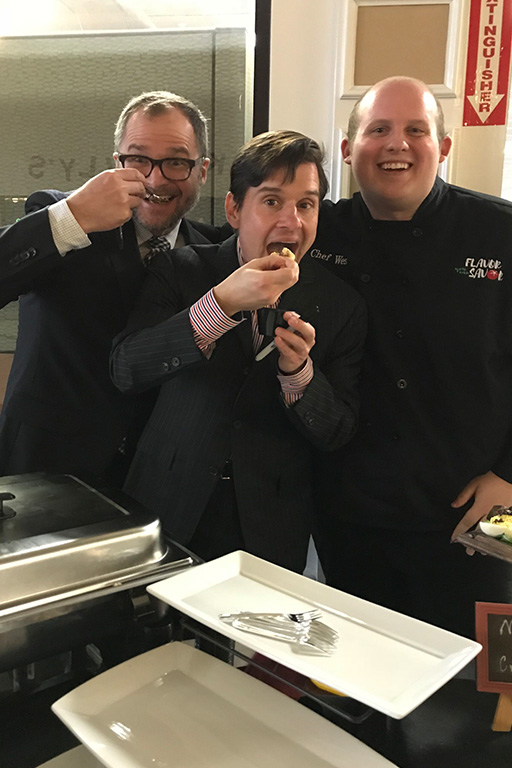 Let us craft a memorable and truly customized culinary experience for you.
Save time and effort with the hustle and bustle of your weekdays with our healthy prepared meal delivery service! With every client, we work with your dietary needs and preferences to craft a custom menu each week. Then we deliver your meals right to your fridge!
We handle all of the menu planning, grocery shopping, cooking and delivery, so you don't have to!
Our personal chef services are perfect for active families, busy professionals, new moms or anyone that wants to eat healthier in more convenient way.
Looking for that intimate, high-end service in the comfort of your own home? Chef Wes and his team are also available for in-home private chef services.
Our team will bring a restaurant-quality experience to your home as little or as often as you want or need!
For those times you're not available or not home during mealtimes, no worries! The Chef Wes team is happy to create extra meals for you during dinner service to store and enjoy later!
We know eating while traveling can often be a challenge between busy restaurants and an unfamiliar location. Whether you're chartering a yacht or renting a home away from home, Chef Wes can travel to any location and handle planning, sourcing local ingredients and cooking in even the most challenging of environments.
Vacation is a time for relaxation, not fussing over mealtimes. Treat yourself as well as your family and guests during your time off and let us handle all of your culinary details! 
Planning something special? Hire a personal chef for your next event! Chef Wes and his team specialize in crafting intimate and unique catering experiences and dinner parties in the Louisville, KY area.
For any special occasion, we create a custom menu and prepare it from scratch to cook on-site. We can accommodate parties anywhere from an intimate two-person plated dinner service to up to 100 guests.
Let us help you give your next party a personal touch! 
seasonable and sustainable
Simple food. Simply Brilliant.
We believe the best meals start with the finest ingredients. We maintain close relationships with our providers to ensure a steady supply of fresh, seasonal, local produce and meats – choosing organic whenever possible. This regional approach to procurement allows us to provide our clients with the best possible products while also supporting businesses that place the same value on quality and environmental stewardship that we do.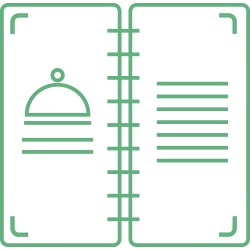 No Cookie Cutter Menus Here
Your personal food profile and palate are like no other so we curate a personalized meal plan (or catering menu) that is reflective of that.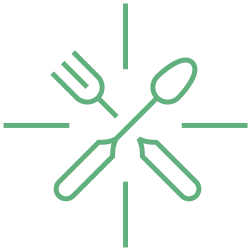 We Are Up To The Task
We can handle all things culinary including crafting creative flavorful cuisine for those with specific dietary needs and/or restrictions.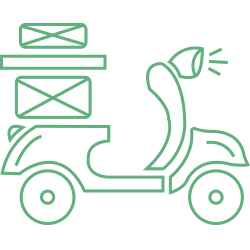 Home Delivery
Our  meals can be delivered straight to your fridge so everything is ready to go right when you get home!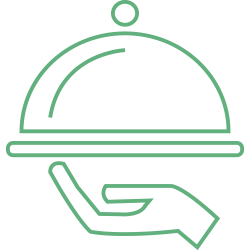 Farm-To-Table Ingredients
We locally source our produce/meats/dairy whenever possible and utilize seasonal ingredients.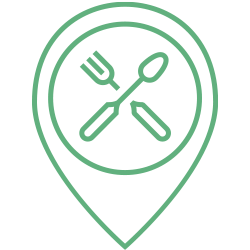 Have Feast, Will Travel
Chef Wes and his team can be your traveling chef anywhere, so you can dine with style wherever you go.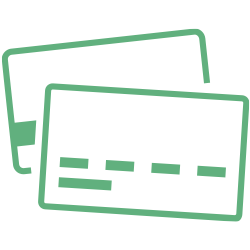 Ask Us About Pricing
Our pricing varies and is dependent on food choice, number of meals, location and special requests.